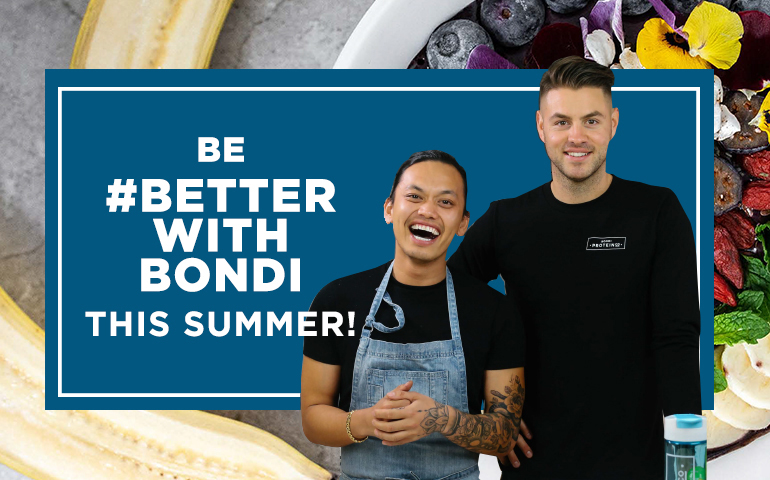 When Bondi Protein Co and Masterchef favourite Khanh Ong decided to collaborate on a stunning ebook of healthy and delicious recipes containing your favourite protein powder, it was always going to be fun.
Known for his passionate fusing of flavours and having cooked for international culinary superstars including Gordon Ramsay, Nigella Lawson and even Prince Charles on MasterChef Australia, Khanh's mission was to create an array of protein-infused breakfast, lunch and dinners that were easy to prepare and even easier to eat (and drink)!
As well as a number of droolworthy, antioxidant boosting snacks designed to fuel your body from the inside out that we know are an essential part of any wellness journey.
It's fair to say the DJ turned Masterchef star has succeeded beyond even our wildest dreams creating an ebook you won't be able to put down. And one that makes clean, healthy and nutritious eating possible for every part of your every day.
Bondi Protein Co, 100 per cent Australian made and owned and 100 per cent committed to healthy eating and a fit and healthy you. Enjoy our new book and keep in touch with us @BondiProteinCo #Bondi #Protein #BondiBod #BondiProteinCo